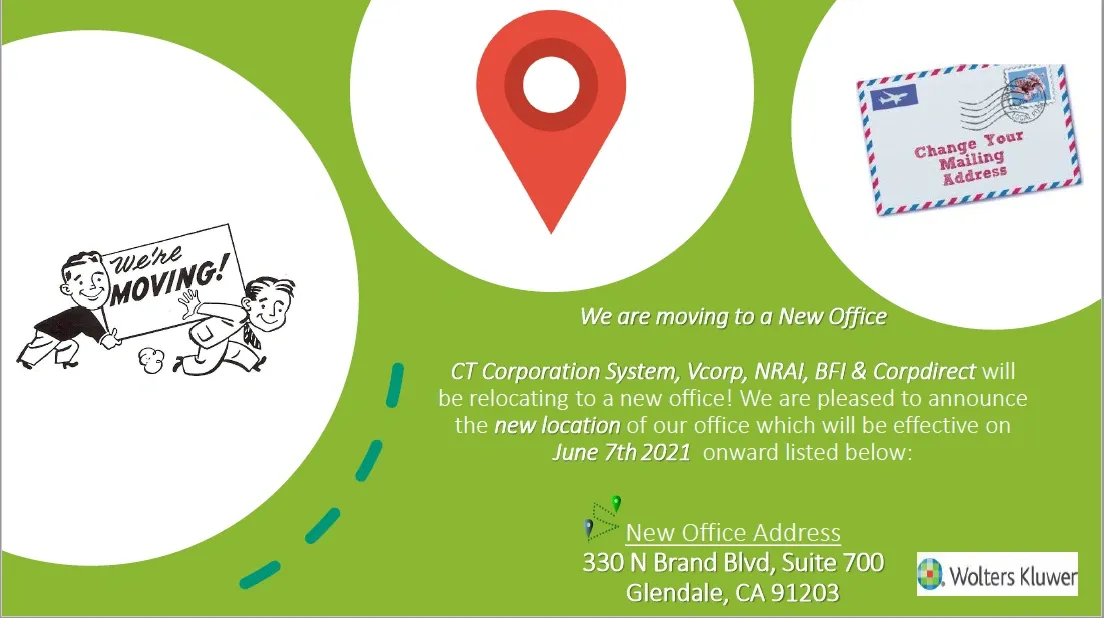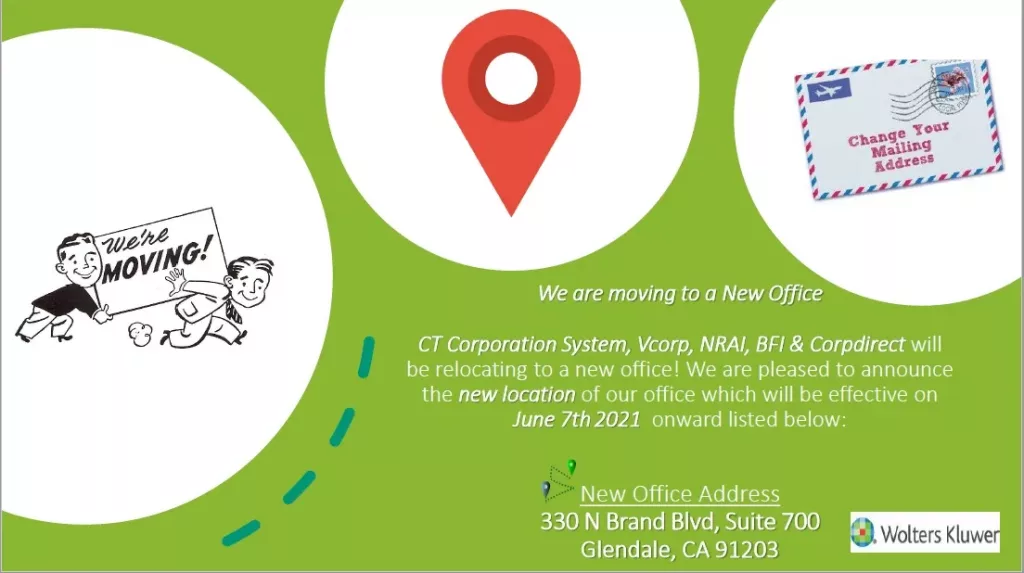 CT Corporation Systems, the Largest Registered Agent to receive service of process for companies has moved from Los Angeles, CA to 330 N. Brand Blvd, Suite #700 Glendale, CA 91203. CT Corp is also changing it's operating hours from 7:00am to 1:00pm, Monday through Friday, effective Monday, 6/7/2021. This blog post will talk about the various benefits of this move and what it means for our clients needing to serve CT Corporation Systems with their various legal documents. 
CT Corporation System California Address
The new CT Corp. office address is 330 North Brand Blvd, #700 Glendale, CA 91203 and it's located in the heart of Los Angeles County. This is the physical address where our registered process servers will deliver your legal papers and it also is the mailing address to correspond with them.
CT Corps. Hours
Now that CT Corp has moved to Glendale, CA it's operating hours have been updated to 7:00am-1:00pm, Monday through Friday.
In order to accommodate these new hours D&R Legal Process Service, LLC will need to receive your Same-Day or Rush Services by 10:00am daily in order to ensure we can deliver them before CT's close of business. Please call us if sending a RUSH or Same Day service at 1-510-797-9996 to confirm our availability and to alert us to the rush request.
We may be able to receive the documents later but it will depend on what time we get them. LA has some of worst traffic in the country, so there's a chance that they won't make it all the way to Glendale due to congestion, if that happens we will guarantee the documents are served the following business day.
CT Corporation Systems Phone number
The phone number has not changed, so you can still call them at (844) 878-1800 to speak with one of their knowledgeable customer service representatives about any of CT Corporation's products and services that you need, including them acting as your registered agent for service of process instead of having us show up at your home's door at 7:30pm at night.
Service of Bank Levies and Wage Garnishments at CT Corp.
With regards to bank levies and wage garnishments the Los Angeles County Sheriff's Department, Civil Management Bureau located at 110 N. Grand Ave., Room #525, Los Angeles, CA 90012, located inside the Stanley Mosk Court, will continue to handle all opening and/or closings of levies/garnishments due to the high volume of cases the office handles. All questions should be directed to the Los Angeles civil office at (213) 972-3930.
DO NOT mistakenly address, deliver or mail your documents to the Burbank Sheriff's Civil Office. They will be returned to you, resulting in major delays and you having to make corrections to your documents.
Bank of America, N.A., the largest bank in California, is still using CT Corporation Systems as their agent for service of process and CT Corp is the ONLY location in California to receive a Bank Levy on their behalf.
You can not serve a bank levy at any of the 1000's of B of A branches, they are only accepted at CT Corporation.
D&R Legal Process Service, LLC and our Registered and Bonded Process Servers are available to Prepare your Levy and EWO documents, open, serve and close them at CT Corp and the appropriate Sheriff's Department location. If you would like to find out more about our Judgment Enforcement services please visit our website.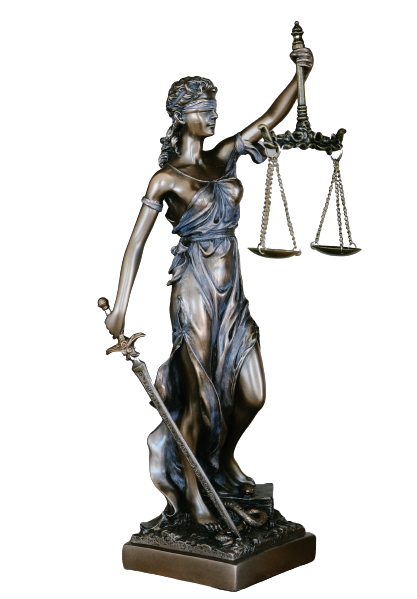 If you have any questions about this process or need help finding the right professional process servers for your needs, don't hesitate to reach out so we can ensure a fast, reliable and easy process service for you.
Why Did CT Corp Move?
"I can't believe it," I said, shaking my head in disbelief. "Why would CT Corp move to Glendale?"
My best friend shrugs her shoulders and says, "You know how the company has been struggling for a while now." (they're not struggling)
I nod in agreement and continue asking questions: "Do you think it was because of the high rent prices here in downtown? Or do they just not like LA anymore? I know… Maybe it's because there're aren't really any process servers in Glendale and they just wanted to watch all them race to their office?"
I have no idea why they moved but you can check their website here.
Keep your CT Corporation service of process needs up to date
CT Corporation Systems has moved to Glendale, CA. The company has a new address and hours of operation as of June 7th, 2021 when they moved into their new facility. Their phone number has stayed the same so don't worry if you need to call them for any reason; however, there are two things that might change in your interactions with dealing with CT Corp:
1. They are closing much earlier than ever before, and the sheriff's department is as overwhelmed as they have ever been. So, get those documents into us as early as possible and don't forget to call us when you send your legal papers into us.
2. Bank Levies and Wage Garnishments will require special attention from our team at D&R Legal Process Service LLC. Make sure to list the correct sheriff's address and CT's new address on your documents.
Give us a call today at 1-510-797-9996 or contact us online if you want more information about how we can help keep your service of process needs at CT Corporation Systems moving efficiently, including wage garnishment and bank levies. We look forward to hearing from you soon!